SIA "Marine Standard"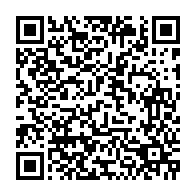 Phone: (+371) 29 717 877

Address: LV-1045, 7 Rupniecibas str. Riga.

VAT: LV40003908521

Bank: Swedbank
SWIFT: HABALV22
IBAN: LV97HABA0551016170693
Working Days Monday - Friday
Working Time 10:00 - 17:00
«Marine Standard» company was founded in 2007 and is a supplier of goods and equipment for boats and yachts as well as related products for sports and recreation on water to the Latvian market.
We offer:
large selection of spare parts for motor yachts and engines;
various equipment for water types of transport;
high-quality expendable materials for engines;
oils, lubricants, preservatives;
chemistry for the care of the yacht;
props for all types of engines;
expert consultations on operation and maintenance of outboard and inboard engines;
consultations on sailing yacht equipment;
installation, repair and servicing of sailing yachts' winches as well as twists.
Delivery of most goods is generally carried out directly from manufacturers, thus ensuring competitive price level and high level of service and quality of supplied products.